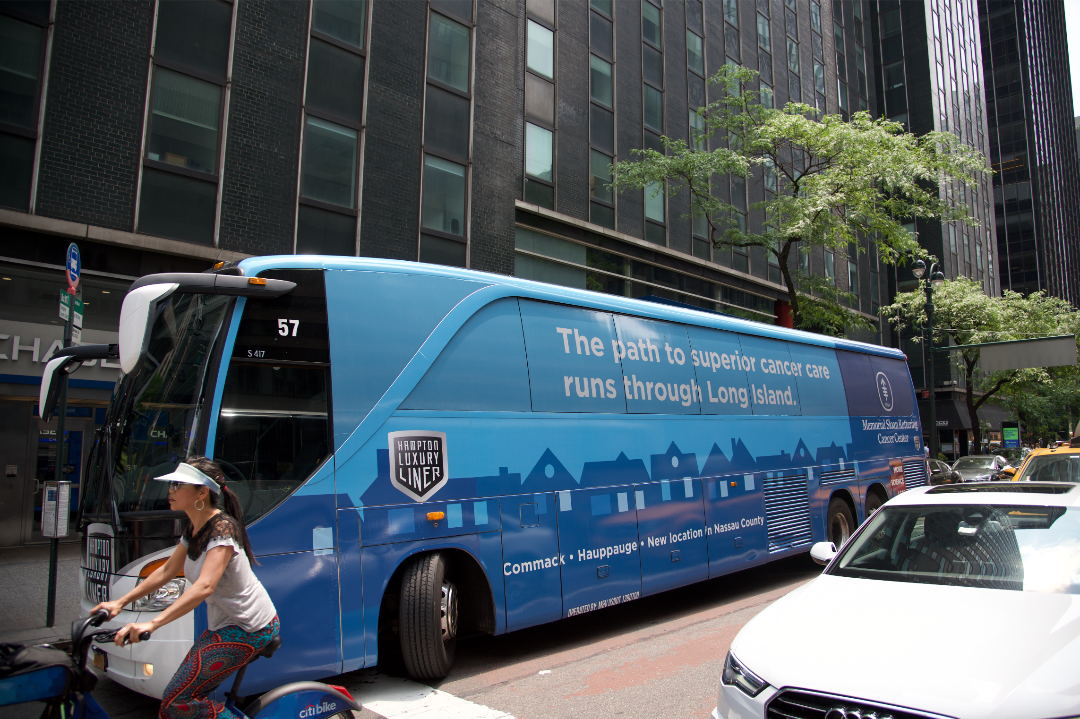 Mobile / Moving
The Right Audience: Mobile / Moving Advertising brings your message to the most populated and desirable areas in the market — including many areas where billboards are heavily restricted.  Ads on buses reach more of the market than those on billboards.
Amazing Value: Our bus ads cost less than most other advertising mediums, including television, radio, billboards and newspapers.  You will reach the largest audience for the least cost.  Transit, or Mobile / Moving advertising has the lowest Cost-Per-Thousand impressions.
Timing is Everything: Ads on buses reach people when they're most ready to respond or make a purchase, such as when they're travelling or shopping.
Constant Exposure: Your ad will be seen 16 hours a day, every day and you'll reach a captive audience of motorists and pedestrians. The Metropolitan NY/NJ/CT area is well-known stopped and slow moving traffic increase your exposure time, giving you a larger audience than ever before.
Get Noticed: With their bold text and larger-than-life graphics, moving bus transit ads are naturally suited to reinforcing the core awareness of your brand.
Add a Mobile Tags & Create a Call to Action: Transform your ad into an interactive experience! Get an instant response by adding a mobile tag, such as a QR Tag or MS Tag, to create a call to action for your campaign.