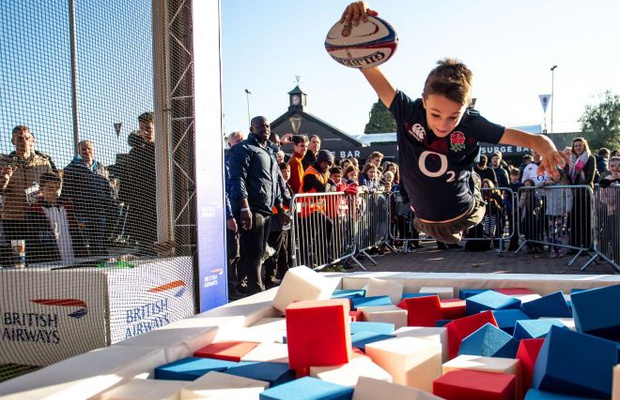 Experiential / Pop Up
Experiential marketing is a strategy that engages consumers using branded experiences. Sometimes referred to as "live marketing" or "event marketing experience," the idea is to create a memorable impact on the consumer. One that will inspire them to share with their friends both online and off. These experiences could include an event, a part of an event, or a pop-up activation not tied to any event.
At its core, experiential marketing is all about immersing consumers in live experiences. It's likely a similar approach you already use when crafting your event experience.
Events most often overlap with experiential marketing campaigns in two ways. Events can be part of a larger experiential campaign, like the grand opening of a pop-up shop. Smaller brand activations can exist in individual experiential activations like on-site art installations.
No matter which case you fall under, you need to be clear on the goals for each campaign. There are different ways you can measure the impact of an experiential campaign. Social expressions earned (which is why having a unique event hashtag is so important) and by surveying your attendees after an event are a few.